Queryfic is made up of two major components, QfLearn and QfRecite. Both the components connect to QfKb, the knowledge store.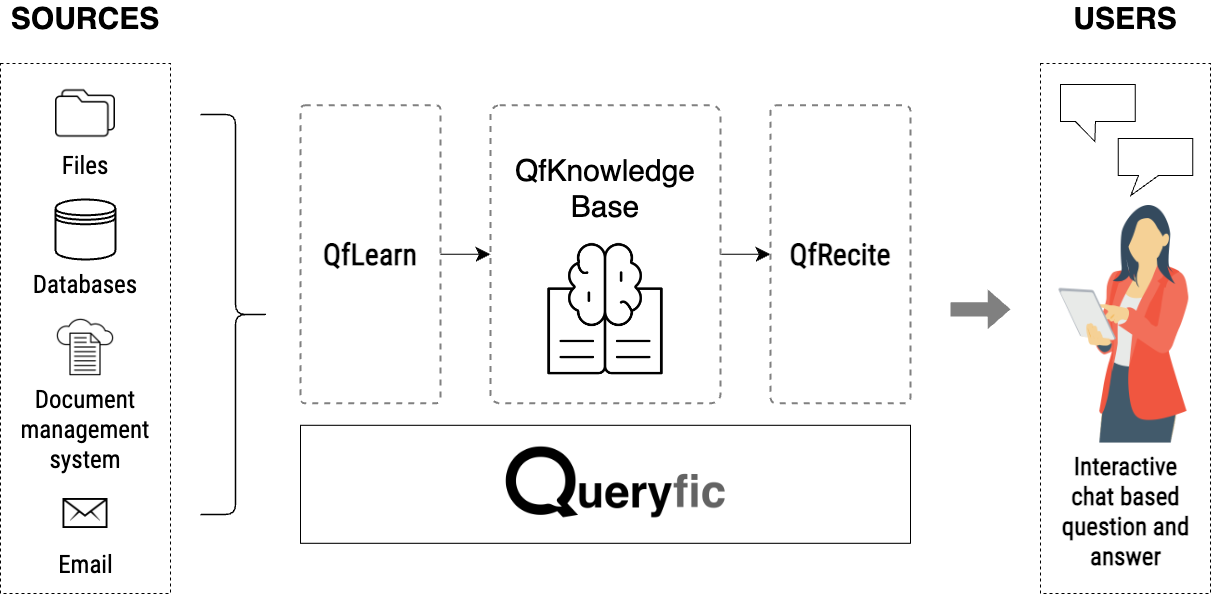 Here is a brief description of each component:
QfLearn: QfLearn is responsible for collecting knowledge. It can connect to diverse data sources such as documents, emails, databases, servers and data lakes. The information collected from these sources is converted into forms of knowledge that are suitable for sharing. QfLearn runs continuously, either mining the sources or mining the already collected knowledge for further knowledge creation.
QfKb: The knowledge base is made up of multiple storage components suitable for persistence of knowledge. The storage is optimized for the various types of recitations used.
QfRecite: This component offers distribution of knowledge through channels such as chat, email, FAQ, recommendations and learning courses. Even though chat is the most popular channel, the other channels turn out to be the right fit depending on the purpose. Recitation can take place through native UI of Queryfic or through an API. QfRecite provides user authentication and authorization through roles.